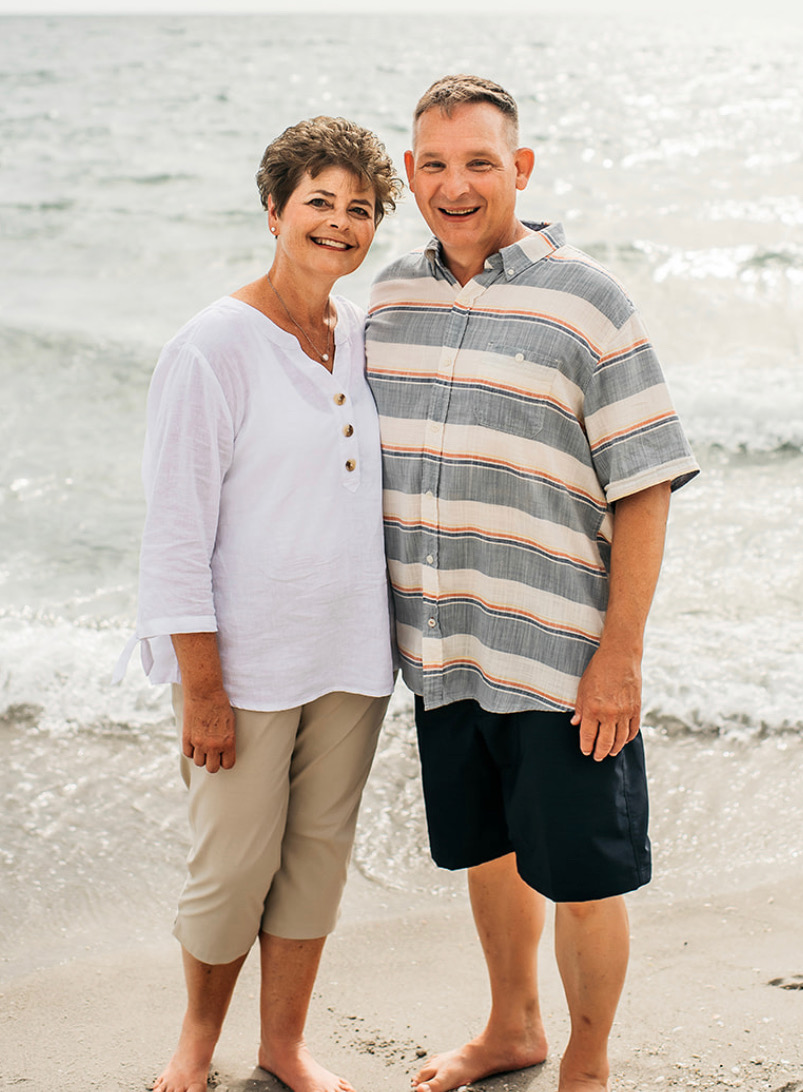 Mike Parrett, Senior Associate Pastor-Education & Administration
Our small groups' guy is Mike Parrett. He is on mission to connect people with Christ and other believers. He believes that small groups are a great way to experience Jesus Christ and life together. Mike is a long-time member of FBC and serves as a bi-vocational minister, working part of the time as an instructor at Kansas City Kansas Community College and part of the time as our Senior Associate Pastor of Education and Administration. Mike and his wife, Linda, are healthcare providers who organize medical missions to Southeast Asia. They love traveling, meeting people and serving others. One of their favorite traditions is family vacations at the beach and now they take them with their grandchildren.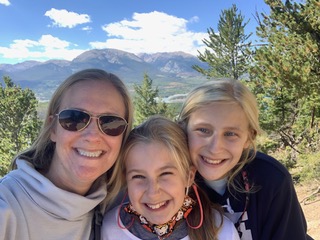 Sara Gordon, Associate Pastor-Students & Families
Sara spent 9 years teaching Kindergarten in the Park Hill School District, followed by two years as a part-time professor at Penn Valley Community College. In 2014, God began speaking to Sara's heart about the calling He had for her life and how He planned to use her educational training and experiences in working with students and families, right here at FBCNKC! 

FBCNKC has been home for her family through 4 generations! She has two children of her own, so she is always aware of the impact that our Nursery, Children, and Youth Ministries have not only on the heart of the children and students served, but also on their entire family and support system.
As Associate Pastor, Students and Families Sara works hard to insure that our Nursery, Children, and Youth Environments provide a safe place to learn about the love of Jesus Christ. Weekly programming provides a balance between high-energy activities to elicit curiosity, times of prayer, purposeful moments of worship, and Small Group settings that encourage discipleship and relationships with Christian mentors.

Sara has a weakness for QT Iced Tea and all things chocolate!  When she's not serving in her role here it church, or her first calling as mommy, she loves reading, traveling, and working in her yard.  She has never met a stranger and can't wait to get to know your family! 
Spencer Stith, Executive Director of Homefront Community Development
Spencer serves as the Executive Director of Homefront Community Development. Homefront is a non-profit partner of, but a separate corportation from FBCNKC. He has been a member of FBC since childhood and loves books, music and films. He has traveled to over 35 countries and has worked with several nonprofits over the years including stints with students, immigrants and low-income communities in urban Boston; with war refugees in Mali; in outreach and church planting for 7 years in Bulgaria with the IMB; directing the international activities of the American Academy of Family Physicians for 3 years and directing faculty development and the global scholars network for the International Institute for Christian Studies for 4 years. He is currently working on a PhD in nonprofit leadership at Eastern University. He also holds degrees from the University of Missouri-Kansas City, Gordon-Conwell Theological Seminary and the University of Kansas. His wife, Leslie, is a hospital chaplain for Heartland Health in St. Joseph and Saint Luke's East Hospital in Lee's Summit. Together they have two children – Emmanuelle and Ian. Emma loves to read and is involved in Ballet North and ACT One, a local Christian youth theater. Ian loves music, superheroes and Star Wars.