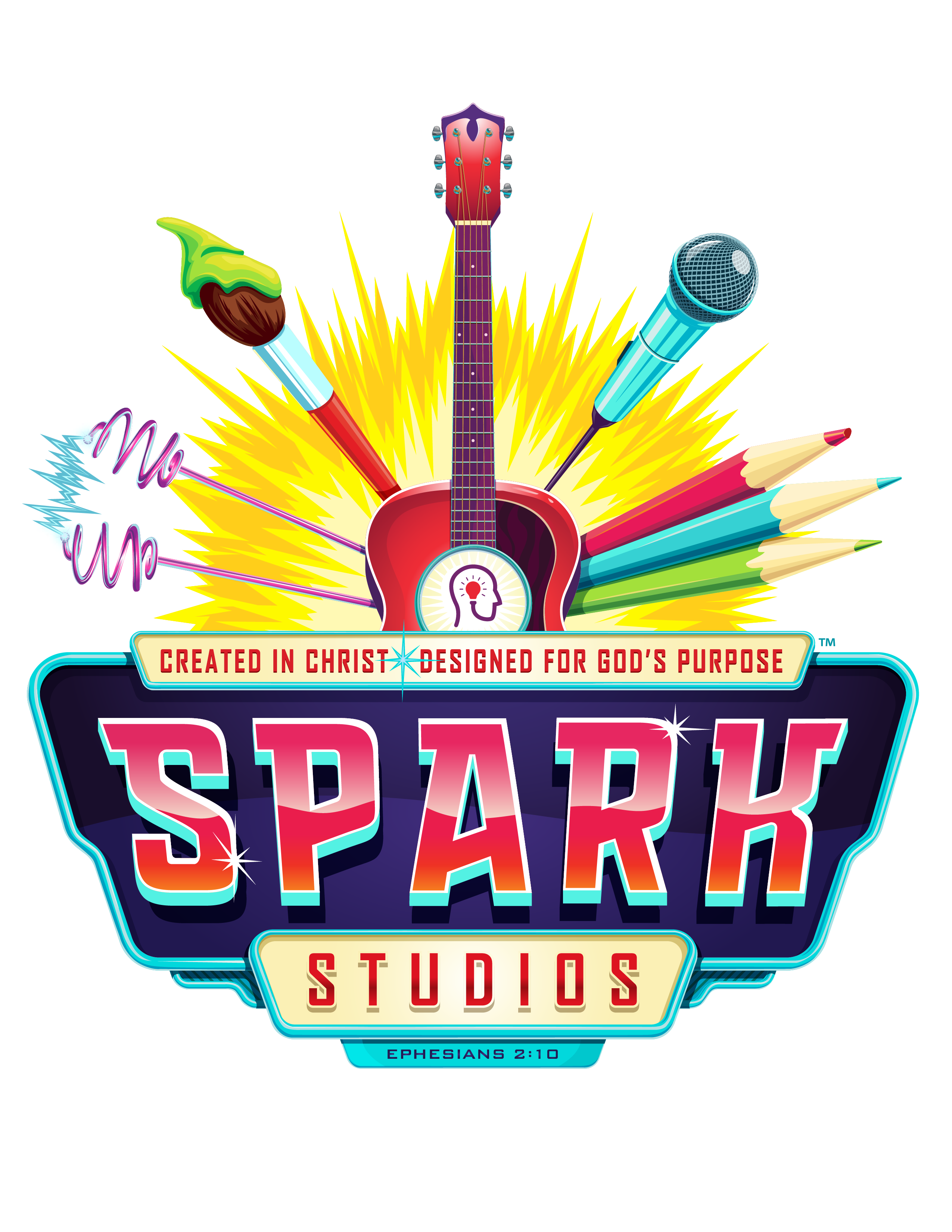 This summer kids kindergarten through 6th grade will have the opportunity to explore their own creativity at Spark Studios! They will learn about using their unique talents to bring glory to God. Kids will explore their artistic sides in the Bible Study Studio or Crafts Design Center as well as on the Music Sound Stage. WE are a masterpiece in progress! Created! Designed! Empowered!
Join us at First Baptist Church, North Kansas City for this FREE Vacation Bible School; Monday-Friday, June 6-10, 6:00-7:45 pm. You can pre-register here!
Get ready to SPARK your imagination and claim your creativity at SPARK Studios!